DISTILLERY TOURS
THE AUCHENTOSHAN MASTERCLASS
THE AUCHENTOSHAN MASTERCLASS
Image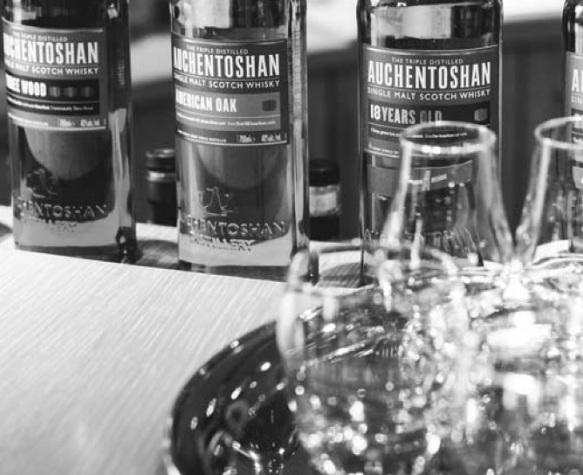 60 minutes / £30 per person - LOOK BEHIND THE LABEL AND TRY SOME OF OUR VERY BEST!
Join us for a daily Masterclass that will take you through the making of Auchentoshan, our unique Triple Distillation process. Learn how our lowland single malt is crafted using unique production methods. You will sample four exclusive expressions including our Distillery Cask which is only available here at the distillery.
The Masterclass takes place every day at 2pm. Please book in advance.
Please note this booking does not include a tour but is timed perfectly to be joined up with either the 1pm or 3pm Distilled Different Tour.