DISTILLERY TOURS
Auchentoshan Meeting Room
Auchentoshan Meeting Room
Image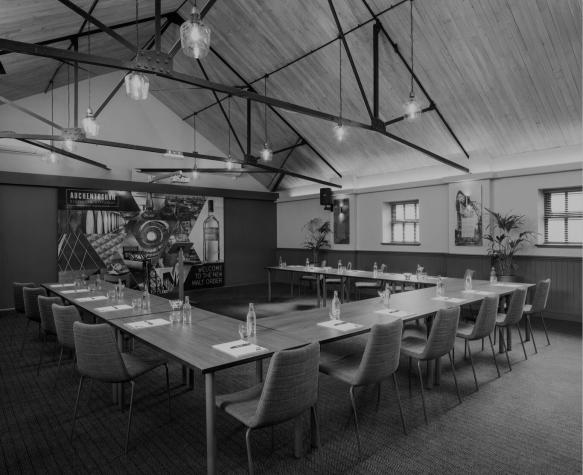 Host your corporate event at Auchentoshan Distillery
Auchentoshan Distillery provides a unique backdrop to host your private function, corporate event or bespoke tasting. We can also organise evening or out-of-hours private tours on request.
Our large, open-planned room can hold a maximum capacity of 70 people and has a customisable layout which can be rearranged as appropriate depending on your meeting or event. The Clyde suite meeting and event space is available for hire and is the perfect venue for hosting presentations, training, tasting events and other corporate events. The large open space features an Auchentoshan bar, with additional breakout space available if required.
Our meeting space is available for hire 7 days a week. Contact us with your requirements and we will do our very best to help.